Teaching made easy.
Our Progress Learning program is designed to empower you and simplify your life. We help you provide consistent, standards-aligned instruction and create individualized and impactful lessons for your students through actionable data showing where your students are. Say goodbye to stress and hello to a more rewarding and effective classroom experience.
---
Already using USATestprep, Education Galaxy, or Progress Learning?
Why Progress Learning?
State Standard-Aligned for K-12
Our all-in-one standards-aligned platform covers the core four subject areas (ELA, math, science, social studies) as well as AP, ACT, SAT, and more. Every piece of content is written by our team of veteran teachers to ensure 100% alignment with your state and national standards.
Easily Accessible Platform
Access the platform from anywhere with Wi-Fi and your unique login. We make it easy for teachers to create assignments, share assessments, and track progress. Customize your classroom by integrating classes from Clever, ClassLink, Canvas, and Google Classroom, and even add a fun avatar!
Data-Driven
Rely on detailed data reporting to see where students need help or where they have achieved mastery. Explore student stats for logins, tests, games, videos, and practice activities. You can also compare across classrooms to see which questions were most frequently missed. All of this takes just a few clicks of your mouse!
Quick Remediation Tools
Reference a report to see student mastery across all standards addressed on an assessment. We make it easy for teachers to determine the right remediation assignments for either the individual student or an entire classroom. Choose up to three standards based on performance for students to receive extra remediation and practice.
High-Quality Practice Items
Let us do some of the heavy lifting when it comes to creating questions for students. Our item bank is full of questions in various formats labeled by Depth of Knowledge, including multiple choice, video, and technology-enhanced items (drag and drop, classifying, matching, and more). Access over 300,000 items to give yourself a starting point instead of starting from scratch.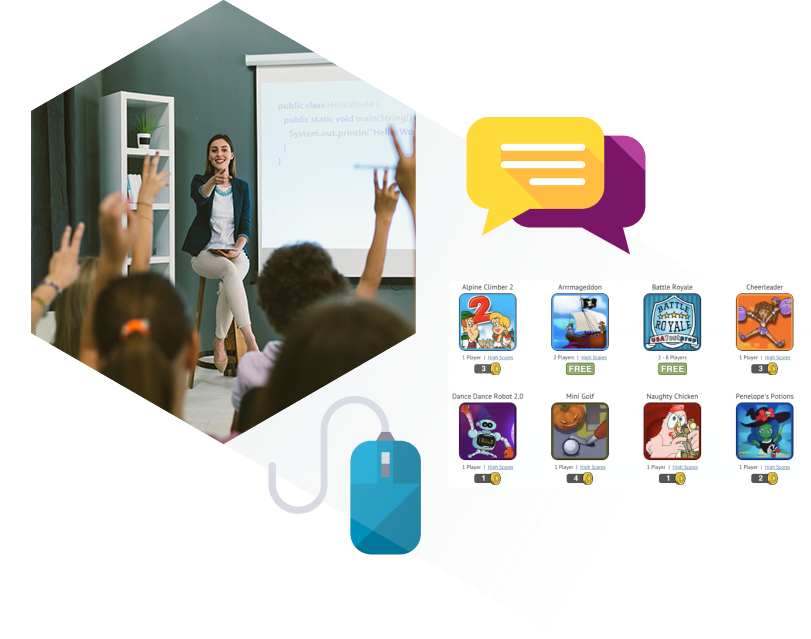 Interactive and Engaging Support
Access a plethora of interactive classroom activities and games to engage your students without losing the rigor of your current curriculum. We pride ourselves on creating solutions that excite students and have proven efficacy across multiple types of schools.
Proven Results
For over 20 years, we have supported teachers and schools to help students master state standards. Studies at the state and national level have revealed that students who have used our tools gain up to a full year's growth in academic performance.
Ready to explore more?
Our team is made up of educators who understand the support students and teachers need. Sign up for a free demo to determine if Progress Learning is right for your school or district.
Complete Training and Support
Our team of educators and experts are here to support you from the start. Not only do we offer a wide range of resources and training videos, we also offer live training so you can become a product expert in your school. We've made it easy for you to unlock the full potential of Progress Learning.